What Exactly Is Mobile Marketing?
A lot of people think of mobile marketing as simply a way for businesses to advertise to people via their cell phones. While this may have been true years ago, mobile marketing encompasses much more than that today.
Mobile marketing can be considered an umbrella of many different mobile services available today that can help businesses bring in new customers and repeat customers. In fact, it has never been easier to reach your target audience!
Everyone is aware that one of the most effective ways to push content to consumers is through the Internet. However, mobile marketing allows you to be even more interactive with your prospects and customers.
Think about the number of people who own cell phones… Think about the number of people who don't leave home without their cell phones… Think about the number of people who feel like a chicken running around with its head cut-off if they lose their cell phones.
It's pretty apparent that people are pretty much tied to their cell phones these days. So mobile marketing allows you to capitalize on this fact and increase your profits along the way.
Mobile marketing consists of several different methods of advertising such as:
* Mobile Web Marketing – this involves advertising on websites that are specifically designed for mobile devices. Most cell phones don't full Internet browsers that will allow them to view regular web pages. Therefore, businesses are creating mobile versions of their website so they can be easily viewed on mobile devices.
* SMS (Short Message Service) – this involves advertising to your target marketing through text messages. This common form of marketing allows you to reach a network of mobile users all at once. Not only that, but through the use of short codes, you can also receive messages from mobile users.  MMS (Multimedia Message Service) is similar to SMS but involves more than simple text messages. It involves more advanced media methods such as sending pictures, video, and audio using mobile devices.
* QR Codes (Quick Response Codes)  – QR codes are 2 dimensional bar codes that are used to transfer information through barcode readers that can be found on most mobile devices. Anyone with a camera phone (some may require a bar-code reader) can scan a business's QR code and one of several things can happen: 1. They will be taken to their website. 2. They will be sent a coupon or discount. 3. The business's contact information will be instantly stored on their phone. 4. There are many other options of what can happen once they scan the code – the choice is yours.
Read this with a QR Reader…  Don't have one? Get one here… QR Reader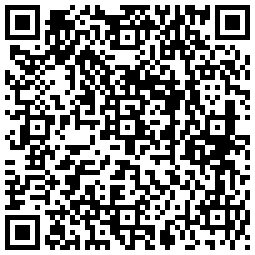 When it comes to marketing your business, mobile marketing allows you to tap into your target audience easily and effectively. Mobile marketing can be difficult to wrap your head around at first. But once you understand the basics and see the power in it, you too will jump on this profit-boosting technology!
Consumer Mobile Device Usage FACTS:
Consumers are using their mobile devices to access the Internet more than ever before – and it's expected to grow at astonishing rates over the next 12 months and beyond.
There are approximately 4 BILLION mobile subscribers across the world.
Most mobile device users keep their phones within arm's reach over 90 percent of waking hours.
Nielsen predicts that smart phones will account for nearly half of worldwide mobile sales by 2013. This is a clear indication of how much more the Internet will be accessed via mobile devices.
Americans today are spending an average of three hours per day on the Internet from their mobile devices.
Over the past few years, the shipment of mobile handsets has grown 16% annually – reaching 400 million sold in the last quarter of 2010. Mobile device companies sold a total of 1.39 billion units in 2010.
Approximately 30% of U.S. mobile phone users have a smartphone according to Nielson. This number is expected to grow to approximately 43% by 2015 according to eMarketer.
In 2009, approximately half a BILLION people went online using their mobile device. This number is expected to double within the next 5 years.
By 2014, mobile Internet usage is expected to exceed desktop Internet usage.
According to Nielson, 70% of mobile users plan to upgrade to 4G service within the next year so they can have faster Internet speed while using their mobile devices.
According to founder and CEO of Amazon.com, Jeff Bezos, customers around the world have ordered more than $1 BILLION U.S. dollars from Amazon.com using a mobile device.
Gartner also predicts that by 2014, more people will access the internet from their mobile devices than from their PC desktops.
According to Facebook official statistics from January 2011, more than 200 million users (out of over 600 million Facebook users) access Facebook using their mobile devices; also, mobile Facebook users are twice as active as non-mobile users.
More than 200 million YouTube views occur on mobile devices every day.
86% of mobile Internet usage happens while the users are watching TV.
Mobile marketing methods have proven to be effective in acquiring new customers, providing service to existing customers, and driving repeat business through relationship-building.
When combined with other marketing methods, mobile marketing has proven to increase conversion rates.
Studies show that as time goes on, people will prefer to deal with technology over human interaction.